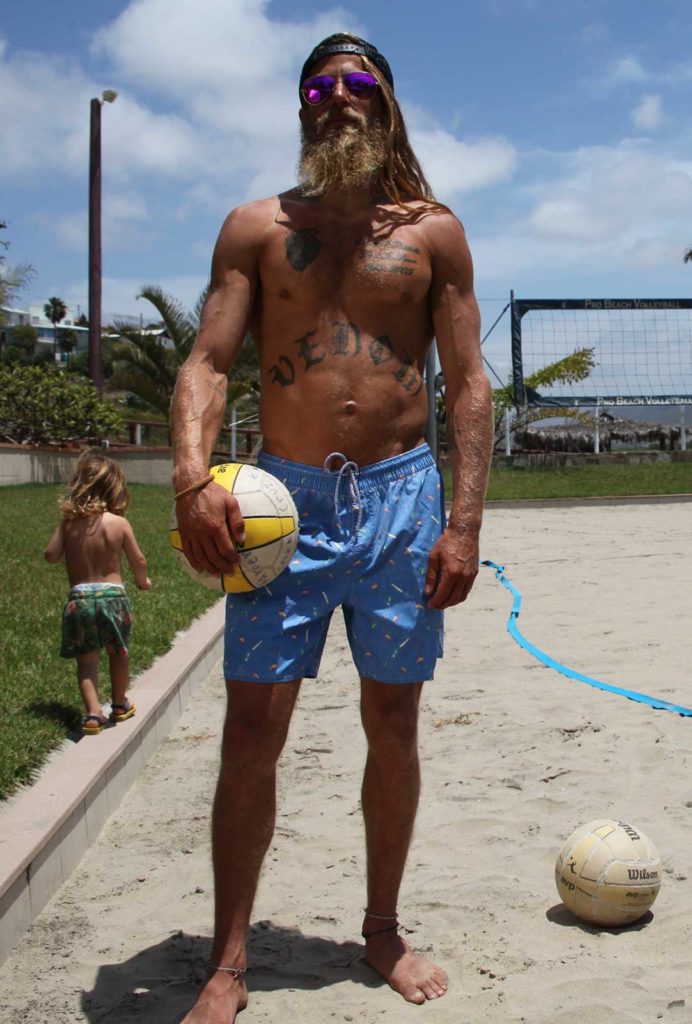 Any real competitor knows that the only way to win is to focus on the moment and the success that the next moment will bring. Let's look forward to getting outside and making this summer volleyball season happen!
Albuquerque
A friend of mine Sonny Marquez cornered me years ago about creating a volleyball tournament in his hometown in New Mexico. He claimed that there were already lots of players, the weather and scenery are spectacular, and there is an Indian fly break and green Chile all over the place! Not one to turn down fried dough or a chance to be close to the mountains I took the leap and brought myself and my brand PLASTIC out to the first sandia mountain classic to sponsor and play in the event. Though I was not able to return due to the dates and logistics of my summer tour, my friends Bryan Klein and Vince Vandermay continued to run and grow the event and this year it will be the first stop on our Kamena Outdoor 2020 summer tour We can't wait to see all our New Mexico friends and get this party started!
Waupaca Boatride
The next event on the tour (gosh we will miss Pottstown and all our friends there) will be in Oshkosh Wisconsin on the second weekend of July. Long ago termed the 'Waupaca Boatride' this event is not to be missed! I am from Michigan, and there is just something about the great lakes states in the summer that is intoxicating (well yeah, the beer and stuff but something more). Held on a private farm called Brighton Acres outside of town this event is more like a volleyball festival than a tournament. Complete with onsite camping, a barn that is now a bar with a basketball court that is a music stage, and a silo presiding over the madness its just too much fun. I'm not sure how many courts will be allowed this year but I am looking forward to seeing Tom and the crew and the many other friends we have made in the region. I love this event and will be there to celebrate its past and its future no matter what! See you there- get registered!
It's the Lifestyle…
We are in hopes of attending a few other national events. This summer I want to do the best I can for Kamena Outdoor, come hell or high water.
Our customers are our friends and they are the reason we're here. If you know us, you know our brand represents something more than a word or a company – It stands for the lifestyle we all love and enjoy.
Hope to see you on the court!