When I think of Aspen I think of skiing. I think of cool fall evenings spent soaking in hot tubs with a view. I think of hiking the Ute, gasping for breath in the thin mountain air. I think of beautiful young Russian women following retired Wall Street executives around a picture perfect town square, dashing in and out of expensive restaurants where they sip exotic cocktails dressed in designer clothes before they head to outrageous parties full of interesting people. Aspen is all those things, but during Labor Day weekend the town turns into a haven for volleyball players and their families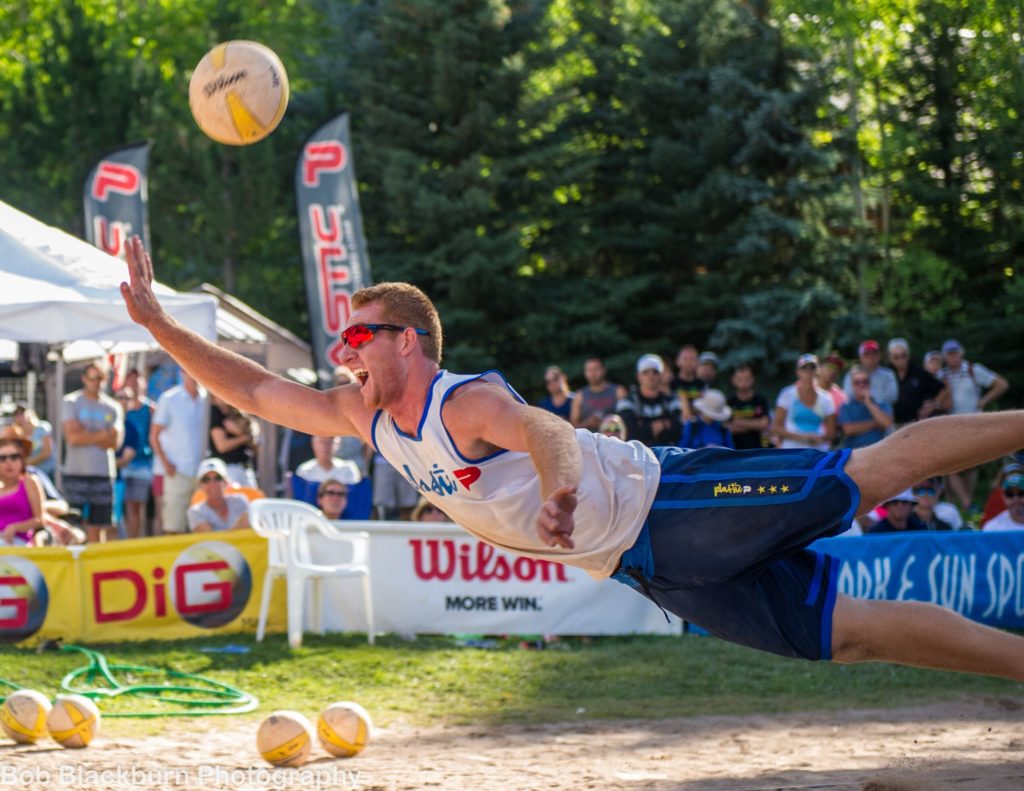 Held over several days, the Motherlode Volleyball Classic includes every division you could imagine. There are top level professional beach volleyball players and aspiring juniors in the same park, enjoying the same surroundings and getting to know each other. My favorite official description was on the website a few years ago and outlined the event as a Labor Day barbeque tournament that just kept growing as players brought their friends. Aspen has its own players as well, and these athletes go out of their way to welcome the visiting competitors to make sure they have fun. Last year after I played our second round late in the day my local Aspenite friend Hillary ushered us onto a bus to the Aspen Jazz festival where we watched Kid Rock do his thing on a sunset stage outlined by the always picturesque Snowmass Mountain. Unreal… and I was still sandy!
Event director Leon Fell is quoted, "This year The Motherlode becomes more of a "Festival" as it becomes a 6-day tourney with the addition of a Men's 55-over division and a Women's 45-over division. In addition, the tournament organizers are taking pains to create a new format that allows for all participants in the multi-day divisions (Saturday-Monday) to break pool and to move into playoff competitions with the top teams moving into the "MotherLode Championship" division and the rest of the teams moving into the "Festival" division. Plenty of play and plenty of time for fun."
Put simply the grass is perfect, the surroundings are world class, and the people are the glue that turn it all into one killer weekend that is worth the trip. I've 'Uno-dosed' (lost both games in a double elimination format) at the Motherlode and had a great time anyway- there is no way to lose on Labor Day weekend in Aspen!
Indeed Mr. Fell- there is plenty of time for fun. Come see why I'm personally never ready to leave!
More tournament information can be found at http://www.motherlodevolleyball.com Make sure and follow us on FB: plasticclothing, or our website www.plasticclothing.com for event details and pics!